Note: This is public information, if you've already registered you can access more detailed information in Disabled student support
If you're interested in studying with the Open University (OU) but have concerns about specific aspects of studying because you have a disability or a long-term health condition then you can be reassured. The OU offers a comprehensive range of support and adjustments for disabled students.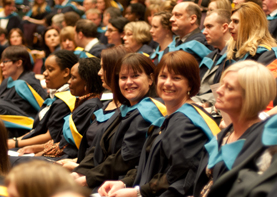 Who gets support - defining a 'disabled student'
We use the term 'disabled student' to describe a student who has any kind of the following.
Physical or sensory disability
Ongoing physical health condition
Ongoing mental health difficulty
Specific learning difficulty (such as dyslexia)
Autism Spectrum Syndrome
Speech and language difficulty
If any of the above applies to you, you'll receive support and adjustments from the OU that will help you achieve a level playing field. Examples of the types of support and adjustments available are described in What kind of adjustments might be available?
Letting us know
Sometimes people don't tell us about their disability or health difficulty because they're concerned it will disadvantage them. This isn't the case with the OU. Once we know, we can put in place processes and resources to support you - we'll only use the information you give us for this purpose and in the strictest confidence. How you let us know is described in How do I get support and adjustments?
Specific learning difficulties and diagnostic assessments
If you've found some study tasks more challenging than others in the past it may have been a result of an undiagnosed specific learning difficulty. Some support and adjustments for specific learning difficulties require evidence in the form of a diagnostic assessment, for example, additional exam arrangements.
If you think you may have a specific learning difficulty, the following links might be helpful.
Once you've registered to study with the OU there's more information on how to get an assessment to diagnose a particular specific learning difficulty.