Studying on a screen
All OU modules will require you to study, to some extent, on a screen. While some modules include books, for many you'll need to go to the module website for your materials. You may also need to do research online, for example accessing articles online via the OU library.
If you like learning via printed materials there are a few options to print online materials, as detailed below. These have limitations, however, because module websites are designed to be interactive and link to supporting materials, something that is more difficult to do in print. Where possible, studying digitally is preferable as it also helps to improve your digital skills, which will benefit you both in work and life generally.
There are a variety of alternative formats and tools to help you study on a screen successfully. Part of succeeding in study is working out what ways of studying suit you best, so try different options.
Make reading on a screen easier
If you:
can't look at a screen for a long period of time - for example you get headaches or migraines
find it difficult to read and absorb information from a screen – for example the text blurs or distorts
find some text difficult to read because of the colour contrast
can't read text on some webpages because it is too small
have any other problems with reading from a screen.
There are lots of ways you can change the settings on your computer or device to make reading text on a screen more comfortable. Go to Setting up your computer for study.
You should also consider how to stay healthy when using a computer – there are tips here to avoid eyestrain, reduce aches and pains and look after your mental wellbeing.
You can also try listening to your study materials.
Carry materials with you and find format(s) that work for you
If you:
need your materials to be portable (for example to take with you while travelling, waiting at medical appointments etc.)
want to be able make notes on your materials (either digitally or on paper)
need physical printed copies because you find reading on a screen difficult
prefer to read from a tablet or e-reader
use assistive technology that works better with downloaded files (e.g Word or PDF files) and/or on your tablet or e-reader.
Most modules offer study materials in a range of different formats that you can use on tablet and e-reader devices, allow you easily change text settings and make notes, are compatible with assistive technologies and are printable.
See Additional module material formats.
Listen rather than read
If you struggle to read materials in print or on screen you often have options to listen to your study materials.
Highlight and make notes
You can highlight and make notes on-screen on the Word and PDF versions on online materials, see Additional module material formats for more information.
To make notes on a PDF you can download Adobe Acrobat Reader for free. Find tips on the different ways you can highlight and make notes on the Adobe website.
Options for printing
Print at home
If you occasionally do want to have paper versions of learning materials you can print the Word and PDF formats of module materials.
If you find reading on white paper difficult you could try buying a pack of coloured overlays to save the need to print on coloured paper. You can buy these online or in high street stationery shops.
Printed materials if you have a disability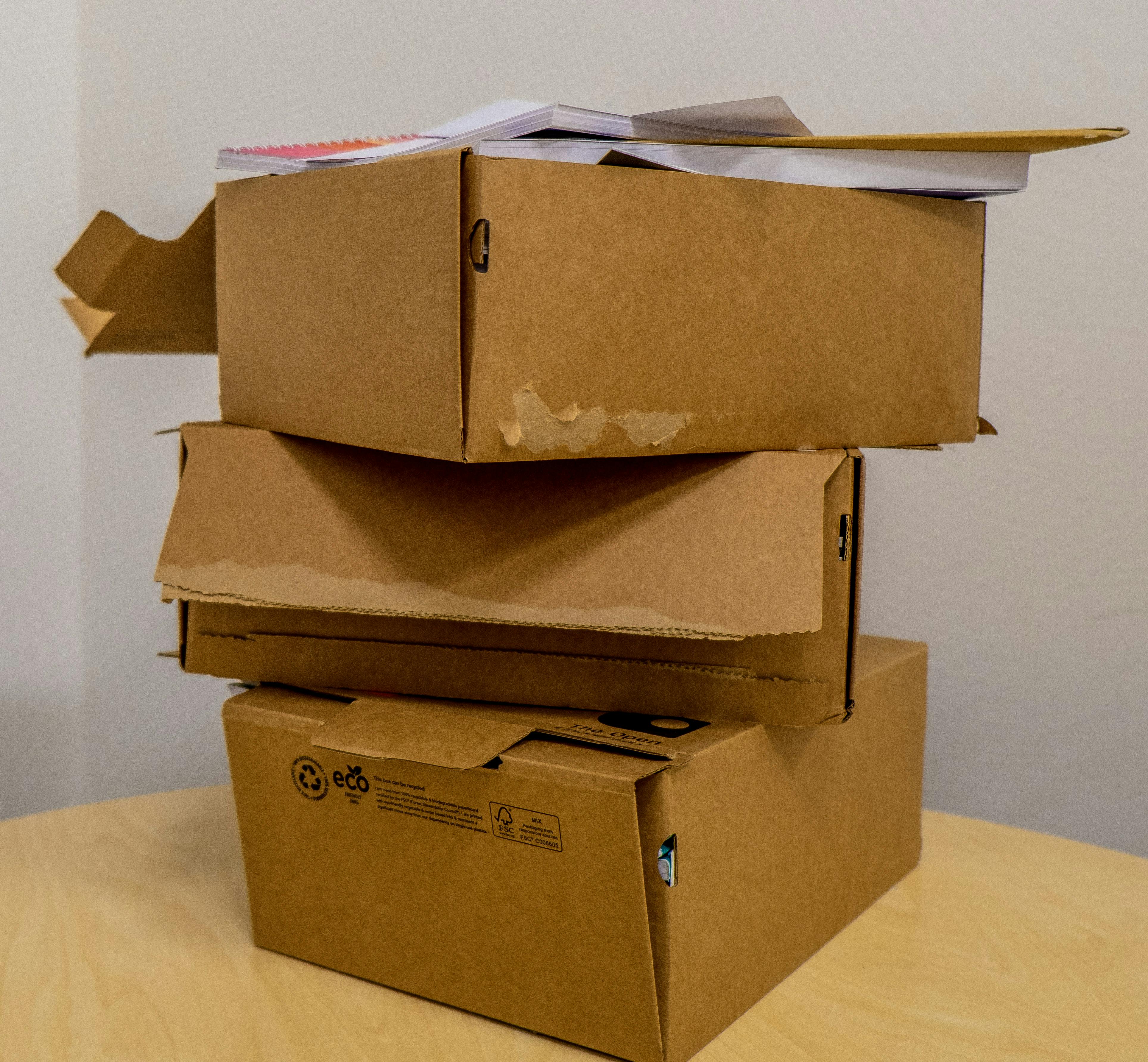 If you have provided evidence of a disability and identified that, due to a disability-related need, you may benefit from receiving online module materials in print, you'll need to talk to an advisor to discuss a range of strategies which may be more beneficial.
Please be aware that the online materials are designed to be studied online and you'll receive copies of everything that's on the module website. There is a lot of material and it can be difficult to follow links between different sections or to external websites. This is where the PDF, Word or ebook versions can work better. You'll also receive a lot of paper, in addition to any textbooks for your module, which you'll need to manage and store.
Print on Demand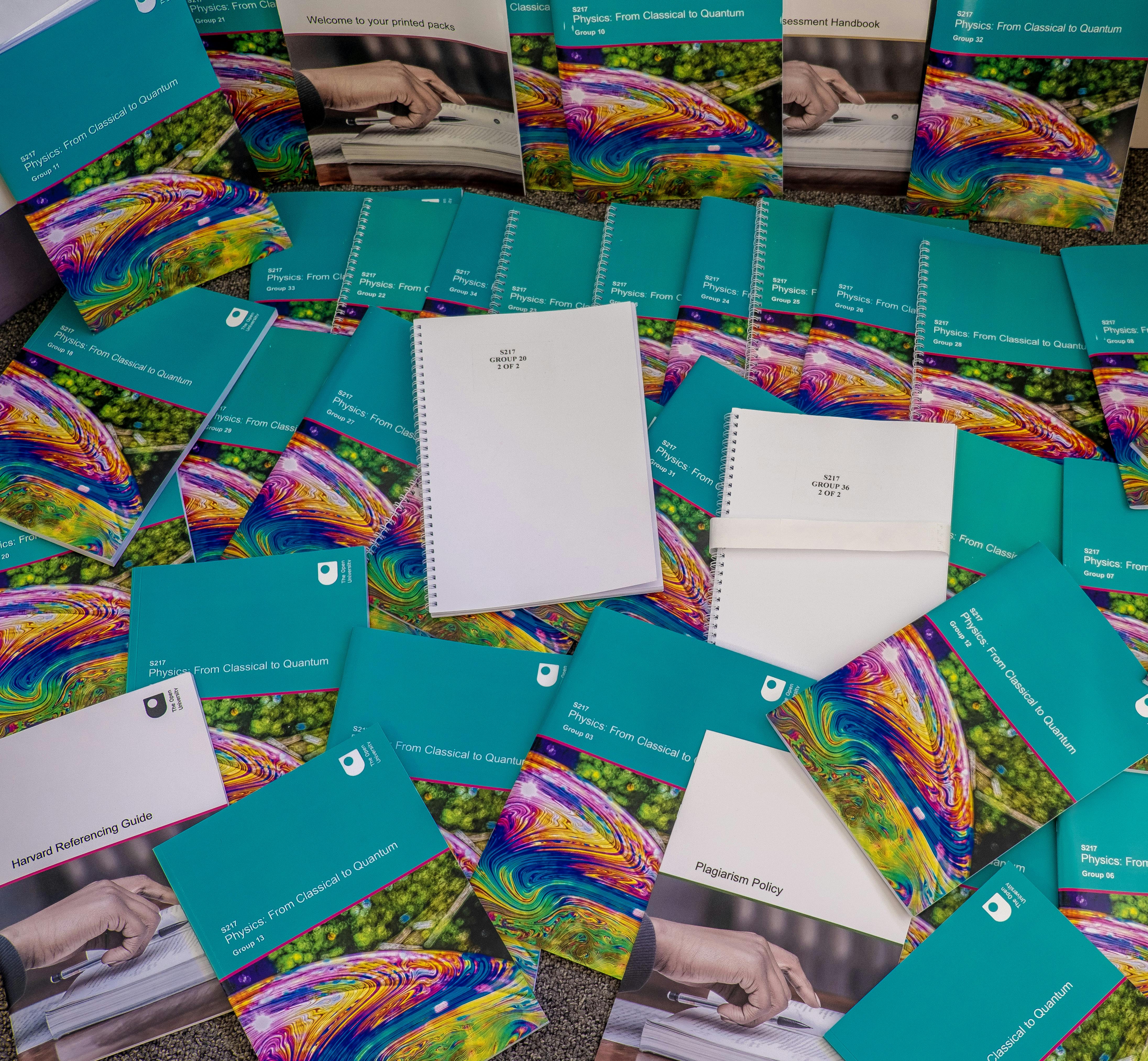 If you're not eligible to receive printed materials, some modules allow you to purchase, at cost price, printed copies of selected online module content via a third party supplier. These are more compact and a good option if you have large amounts of text to read but prefer reading and note-taking on paper. They don't include interactive activities such as quizzes that are designed to be completed online. If Print on Demand is available for any of your online module materials there'll be a link through to the Print on Demand service on the Resources page on your module website.
Getting further support
If you have told us about, or now want to tell us and provide evidence of, a disability or health condition, you may be eligible to request adjustments such as assistive technology or printed materials. You can also contact the Disability Support team to discuss your needs.