Studying on a screen
All OU modules will require you to study, to some extent, on a screen. While some modules do include books, for many you'll need to go to your module website for your materials. You may also need to do research online, for example accessing articles online via the OU library.
You may prefer having all of your materials in print, and there are a few options to get online materials printed. These have limitations, however. Module websites are designed to be interactive and link you to supporting materials, something that is more difficult to do in print. By studying digitally, you are also building your digital skills, something that will help you in work and life.
There are a variety of alternative formats and tools to help you study on a screen successfully. Part of succeeding in study is working out what ways of studying suit you best, so try different options.
Make reading on a screen easier
You can change the settings on your computer or device to make reading text on a screen more comfortable – for example changing the font or background colour or enlarging the font size. AbilityNet's My Computer My Way provides information on how to do this.
A range of free applications and assistive software are also available to help you study on screen. You can, for example, download software that will read out text, adjust screen brightness or tint the screen. An organisation called Diversity and Ability (DnA) provide a helpful guide.
Also, see below how many modules also have audio versions of online module materials.
Carry materials with you
If you need your materials to be portable or available without internet access you can download offline versions. You can also usually download them in formats that are compatible with tablet and e-reader devices, or audio formats.
On your module website go to the 'Resources' section and you'll find a link called 'Downloads'.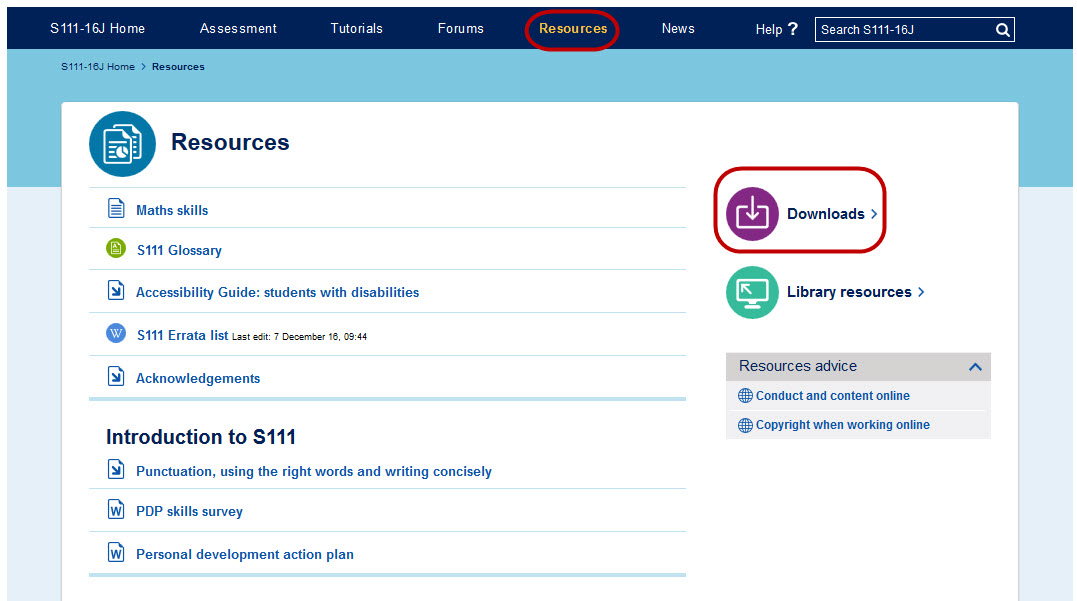 Here you can access your materials in a range of formats and use them offline. Formats include:
Word Documents that are screen-reader accessible. They are also in a size 14 font and are printable.
PDF files of online material and printed books. These are printable and largely screen-reader accessible (find tips on working with pdfs).
Kindle ebooks and other 'epub' formats that can be downloaded to devices such as iPads. Please note, however, that not every format is available on every module.
If your module website hasn't opened yet you can also try out different formats via OpenLearn, where you can access free learning materials to support your studies. Enrol on the 'Being an OU student' course (recommended for all new students), for example, and in the right-hand column you'll find options to 'Download this course'.
Listen rather than read
Some modules also offer DAISY talking books as a download in the 'Resources' section. These are audio versions of the study text and are provided with free DAISY playing software and instructions on how to use them.
Find out how to download the software and use talking books (PDF, 578 KB) and once you've got the software ready you can try a sample file of a talking book (ZIP, 5.4 MB).
You can also download the Word, PDF or epub versions (see section above) and have them read out loud, either using in-built functionality or assistive technology.
Highlight and make notes
You can highlight and make notes on-screen on the Word and PDF versions of online materials, as described above.
To make notes on PDF you can download Adobe Acrobat Reader for free. Find tips on the different ways you can highlight and make notes on the Adobe website.
Options for printing
Print at home
If you occasionally do want to have paper materials you can print the Word and PDF formats of module materials.
If you find reading on white paper difficult you could try buying a pack of coloured overlays to save the need to print on coloured paper. You can buy these online or in high street stationery shops.
Printed materials if you have a disability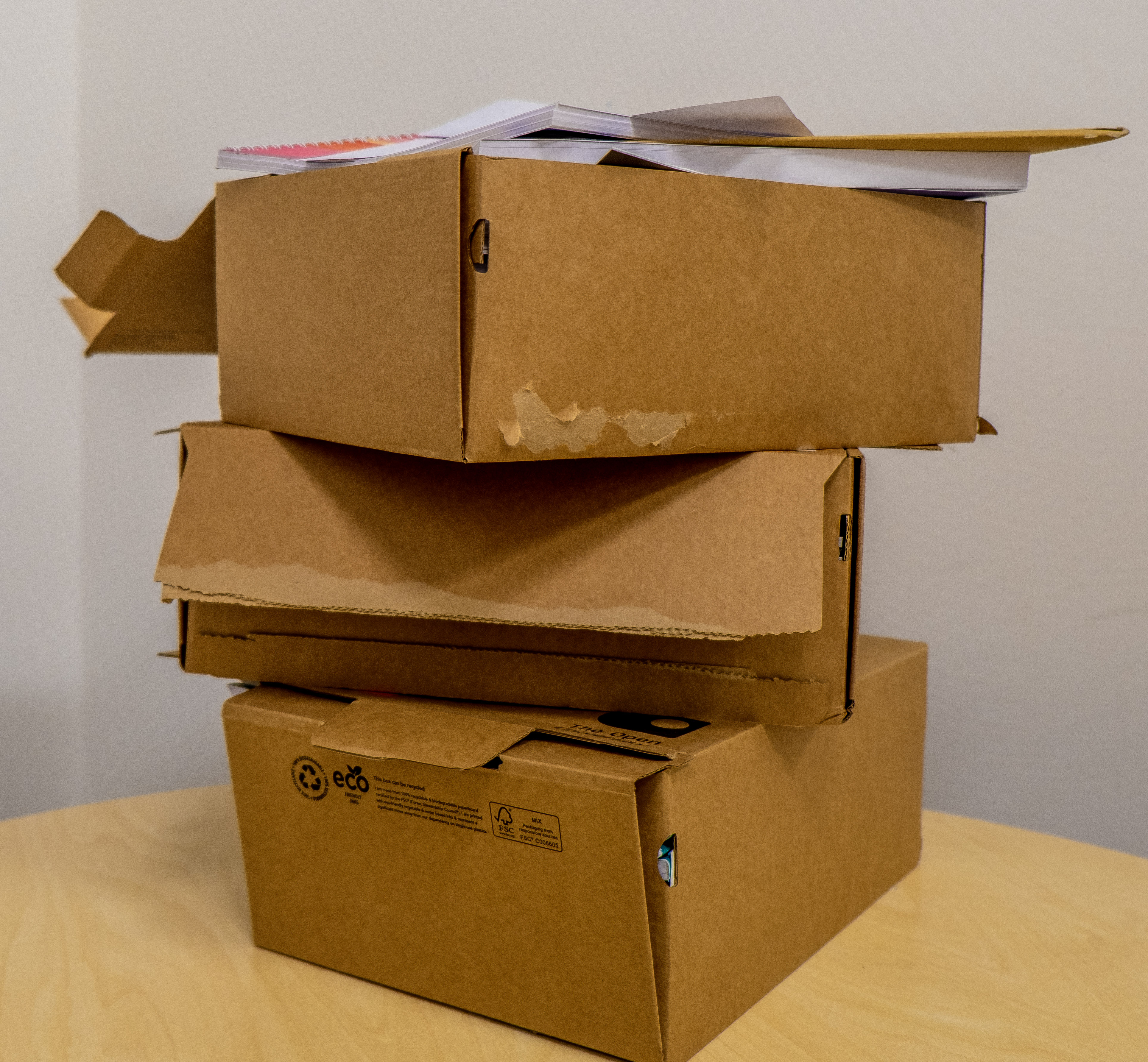 If you have told us about a disability and have identified that, due to a disability-related need, you would benefit from receiving all your online module materials in print, we can arrange for these to be sent to you.
Please do bear in mind though that the online materials have been designed to be studied online and what you'll receive will be a full print out of everything that's on the module website. Where there are links between different sections or to external websites you may get lost. This is where the PDF, Word or ebook versions can work better. You'll also receive a lot of paper, in addition to any textbooks included with your module, which you'll need to manage and store.
Print on Demand
If you're not eligible to receive printed materials due to a need relating to your disability, some modules allow you to purchase, at cost price, printed copies of selected online module content from a third party supplier. These are slightly different to the printed materials you receive if you have a disability-related need. They don't include interactive activities such as quizzes that are designed to be completed online. They are therefore more compact and a good option if you have large amounts of text to read and prefer reading and notetaking on paper. If Print on Demand is available for any of your online module materials there'll be a link through to the Print on Demand service on the Resources page on your module website.
If you'd like to discuss your needs around studying on a screen or receiving alternative formats of module materials contact the Disability Support team.You will need to provide supporting evidence to receive specialist services. Details can be found in Telling the OU about your disability.