About the Careers and Employability Services
From the start of your studies and for up to three years after, the OU Careers and Employability Services (CES) are here to help you explore your options, plan and work towards your career or personal goals and support you with searching and applying for opportunities.
Services
As a registered OU student or recent graduate you have access to a wide range of online tools, resources, workshops, events, and one-to-one guidance. You'll need to sign in as a student to see some of these services. You can:
If you have an OU account but have not yet started your studies, or if you completed your study over three years ago, you can still access a wealth of information and advice on many aspects of your career, from initial exploration to searching and applying for opportunities, on the Careers and employability pages in the Help Centre. To find out more about what help is available after you graduate, see Careers support for three years after you study on OpportunityHub.
If you're an overseas student studying full time through one of our partner organisations, you're not eligible to access our careers guidance services. You need to contact your host organisation for information on what careers services are available to you. All other OU students based outside the UK are entitled to the full range of support offered by the Careers and Employability Services.
Other sources of help
For additional careers advice and guidance in the UK nations and Ireland, or for support beyond three years after study, look at the websites below. Keep in mind that the extent of advice and guidance provided varies and there may be charges for some services.
For employers
As an employer you can
Your privacy
As an OU student or an Alumni who finished study within the last 3 years, CES specifically uses your personal information for the provision of personalised careers and employability support. This is a service which is part of our public task of delivering higher education qualifications.
We use your personal data in the following ways:
To provide access to OpportunityHub (the CES careers management system) using your OU credentials. Your details will be used to communicate potential events or opportunities according to your student profile, preferences and choice of study. You can manage your preferences from within the system and switch off any communications you no longer wish to receive. See the OpportunityHub Terms and conditions for more information about student privacy.
To provide access to the careers tools: CV360, CV Builder, Interview360, Aptitude Tests, Industry Reports, Video Hub, Career Readiness Pulse and Career E-Learning Resources, provided by Access UK Limited trading as Abintegro. For terms of use and how to manage your personal data, visit the Privacy & Terms and Personal Data sections in the My Profile area on the Abintegro platform.
To record any requests from you for careers support via the OU student management system.
To create and document an action plan as a result of a careers appointment; this remains confidential within Careers and Employability Services.
For more information on how the OU uses your data, and on your rights, please see our privacy notices.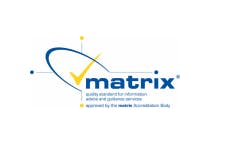 matrix accreditation
The OU Careers and Employability Services are accredited against the national matrix quality standard for the provision of information, advice and guidance services through our Regional Student Services and Student Recruitment service. Specialist careers advisers are professionally qualified.