About the Careers and Employability Services
From the start of your studies and for up to three years after, the OU Careers and Employability Services (CES) are here to help you explore your options, plan and work towards your career or personal goals and support you with searching and applying for opportunities.
Services
You have access to a wide range of online tools, resources, workshops, events, and one-to-one guidance. You'll need to sign in as a student to see some of these services.
To find out more about what help is available after you graduate, see Careers support for three years after you study on OpportunityHub.
If you're an overseas student studying full time through one of our partner organisations, you're not eligible to access our careers guidance services. You need to contact your host organisation for information on what careers services are available to you.
All other OU students based outside the UK are entitled to the full range of support offered by the Careers and Employability Services.
Other sources of help
For additional careers advice and guidance in the UK nations and Ireland, or for support beyond three years after study, look at the websites below. Keep in mind that the extent of advice and guidance provided varies and there may be charges for some services.
For employers
The following video gives you an idea of how the OU Careers and Employability Services can help with planning your career.
OU Careers and Employability Services - What's it all about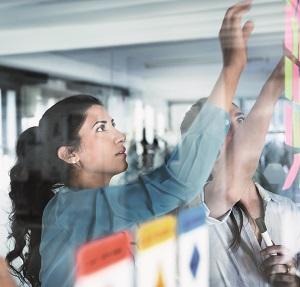 336
On screen: Careers and Employability Services - open.ac.uk

We asked OU staff...when you were younger, what did you want to be when you grew up?

Person 1: When I grew up I wanted to be an archaeologist a mini, Indiana Jones.

Person 2: Astronaut

Person 3: vet

Person 4: professional musician

Person 5: RAF pilot

Person 6: teacher

Person 7: superhero comic book artist

Person 8: air hostess

Person 9: cartoonist or an illustrator

Person 10: ballerina

Person 11: I was always into science

Person 12: I wanted to be a librarian, I used to put tickets in all my books and lend them to all my friends.

Ellen, Deputy Head of the OU Careers and Employability Services: We all have an idea of what we want to be when we grow up, for some of us those plans come to fruition, for others we have different ideas and move direction, and for the rest of us, we perhaps fall into our career.

On screen: bar chart showing results of career motivation report, 2015, Career starters 5%, Career Changers 46%, Career Developers 44%.

Ellen: Open University students are no different, a significant proportion of Open University students are studying to either start a new career, change their career or to develop in their current career and the Careers and Employability Services can support you and help you identify you career goals and make them come to fruition.

On screen: What do you do now?

Person 1: My job now is that I'm Director for Access, Careers and teaching support

Person 2: I'm head of Careers and Employability Services.

Person 3: At the moment, I work as a producer at the Open University

Person 4: I'm a researcher

Person 5: I work in the Library, and I'm a Librarian

Person 6: I'm the Head of the Law School at The Open University

Person 7: I work for the Open University Library services, in the Digital and Information literacy team

Person 8: Electrical and mechanical engineer

Person 9: I work with computers

Person 10: I'm a senior manager in the Library

Person 11: I organise large scale events and academic seminars

Lynne, Careers adviser: When you signed up for your Open University qualification you might have thought about the subjects that interested you and what you wanted to do with your qualification, we at the Career service can help you explore your interests, your skills and also where your qualification can take you.

If you are one of the many Open University students who are studying for career reasons, you might be thinking what can do with this qualification or you might have a particular career sector in mind and be thinking how with this qualification help me progress in that career.

We can support you to explore the career sector that you're interested in or also to help you find out about job opportunities you might not have thought even possible. We work closely with employers and other external bodies to find out about opportunities that are open to Open University students.

On screen: What makes you good at your role?

Person 1: What makes me really good at my role is questioning and listening

Person 2: Listening talking to people, negotiating

Person 3: As a researcher, knowing where, even if you don't have the answer, knowing where to go even using the library resources or the internet.

Person 4: I think it most important to think outside the box

Person 5: I'm really interested in how people learn

Person 6: I'm interested in the information and helping people

Person 7: It's about solving problems

Person 8: The discipline of lots of prior planning and analysis

Person 9: And I think probably the most crucial skills to being able to get on with lots of different people.

Person 10: Engagement working with people understanding lots of complex ideas and bringing them together

Person 11: I'm a very good listener, a good communicator and I'm very organised

Ros, Careers adviser: We know that OU students come to us from a variety of backgrounds, and they bring with them skills from their work, and their home life and the activities they do outside of that but also of course from study.

On screen: Word cloud titled Employability Skills and made up of the following words; communication skills, problem solving, numeracy, information technology, business and customer awareness, teamwork, literacy.

Ros: And the key is, the challenge is to identify those skills. We have a range of activities on our website and in our publications and on your course sites which will help you with this process.

Your next question might well be how do I present those skills to employers and you need to learn to do this and it is a skill you can learn in writing a cv in completing job application forms and the in going through the interview process itself and we have a range of methods that we can use to help you with that and help you communicate those transferable skills to employers.

On screen: Career planning tips

Person 1: Of course use the all the wonderful resources of the Careers and Employability services here at the Open University, both in terms of the careers advisers and the all of the online resources and so on.

Person 2: Find out about the skills that you need and the experience and then go about getting those things.

Person 3: If you've got any issues or you want some advice definitely the careers service is the right place to start.

Person 4: Don't get too stuck onto one track, certain things have certain skills that definitely transpose into other skills.

Person 5: Keep an eye out for opportunities that might surprise you along the course of your career

Person 6: It's never too late to change if you're unhappy in what you do.

Person 7: Think about what you enjoy doing, take the advice of the careers service and follow that dream all the time.

Ellen: There are a number of different ways that Open University students can connect with the Careers and Employability Services.

Our website includes a vast array of guidance and information, talk to us in our forums, webinars and social media platforms.

If you have a specific question, email us, or arrange to speak to us by phone or in person.

So there's a range of different ways that you can connect to the Careers and Employability Services to help move your career plans forward.
Statement of service
For an outline of the advice and guidance available from Careers and Employability Services see our Statement of Service.
Your privacy
As an OU student or an Alumni who finished study within the last 3 years, CES specifically uses your personal information for the provision of personalised careers and employability support. This is a service which is part of our public task of delivering higher education qualifications.
We use your personal data in the following ways:
To provide access to OpportunityHub (the CES careers management system) using your OU credentials. Your details will be used to communicate potential events or opportunities according to your student profile, preferences and choice of study. You can manage your preferences from within the system and switch off any communications you no longer wish to receive.
To record any requests from you for careers support via the OU student management system.
To create and document an action plan as a result of a careers appointment; this remains confidential within Careers and Employability Services.
For more information on how the OU uses your data, and on your rights, please see our privacy notices.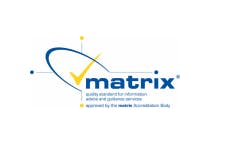 matrix accreditation
The OU Careers and Employability Services are accredited against the national matrix quality standard for the provision of information, advice and guidance services through our Regional Student Services and Student Recruitment service. Specialist careers advisers are professionally qualified.