Note: This is public information, if you've already registered you can access more detailed information in Disabled student support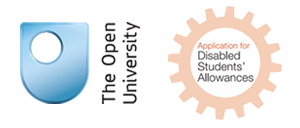 If you're a UK student, combining support and adjustments arranged by the OU with extra support and adjustments provided through government funding called a Disabled Students' Allowance (DSA) is the best way for you to achieve a level playing field. You can request support from the OU as soon as you register to study and make an application for DSA funding as soon as you've picked your first module.
The benefits of applying for DSA funding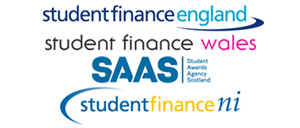 Student Finance England.
Student Finance Wales.
SAAS (Student Awards Agency Scotland).
Student Finance Northern Ireland.
Many OU students apply for extra funding from their funding body in the form of a DSA. A DSA is awarded to supplement the adjustments that are made by the OU. An extra 2.5% of disabled students obtain top degrees (1st/2:1) when they arrange a DSA (Source: HEFCE - Higher Education Funding Council for England).
What DSA funding provides
DSA funding can provide specialist equipment, specialist software and personal support such as a dyslexia tutor. Often the equipment you receive is yours to keep. Your application should begin as soon as you've selected your first module as it can take three and a half months to process.
You're eligible to apply for a DSA if you
study at least 30 credits per year, or at least 60 credits if your funding body is Student Awards Agency Scotland
study towards a qualification of 60 credits over at least one year of study
provide evidence of a disability
are not receiving equivalent support from another funding source
are a UK resident at the time your course starts.
The process of applying for a DSA is described in How do I get support and adjustments? You'll have additional information and advice once you've registered to study a particular qualification at the OU.
What OU support provides
The OU provides course materials in a variety of formats that can be adjusted to make them more accessible for you
Personal support assistants that cannot be paid for by a DSA
Assistive equipment to students not eligible for a DSA
Your tutor will adapt their teaching methods to take account of your disability and help you get the most out of your tutorials.
If you're not able to sit an examination under standard conditions or you have difficulties with an assessment, we'll make reasonable adjustments to suit your needs.
Some courses have residential schools; we'll provide the support and facilities you need to attend these or, if your disability means it will still be difficult to attend, we'll provide you with an alternative experience.
The process of applying for OU support is described in How do I get support and adjustments?
Students that aren't eligible to apply for DSA
If you're a non-UK resident or you're not eligible to apply for a DSA, you should still apply for OU support using the Disability Support Form described on the next page.