Note: This is public information, if you've already registered you can access more detailed information in Disabled student support
Timescales
Each year, enrolment opens at the beginning of March for the modules and courses that begin from September onwards.
Make sure to allow enough time to apply for support and for arrangements to be put in place to remove any barriers to studying when you start. We recommend that you apply for Open University (OU) support and Disabled Students' Allowance (DSA)-funded support four months before the beginning of your module.
For example, begin your preparation in July for a module that starts in October, and begin your preparation in October for a module that starts in February.
Getting support - an overview
The summary diagram and detailed list below outlines the steps to arrange OU (Open University) support and DSA (Disabled Students' Allowance) funding, in the sequence you need to do them.
Summary of OU support and DSA funding steps
Start preparing 4 months before study begins
Browse courses, register on qualification and select Disability box
Fill in Disability Support Form, select first module and fee payment method
Request info from OU, send with DSA1 form and supporting documents
When requested, book and attend a study needs assessment
When requested, get your DSA-funded support in place
Keep your support requirements updated in StudentHome
Details of OU support and DSA funding steps
1 OU

Register and select from disability box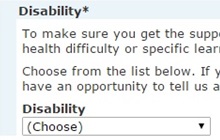 Browse the qualification information at the Courses home and make enquiries. Each qualification has an accessibility paragraph in the course details tab.
Once you've registered to study towards a particular qualification, you'll be assigned a student support team, you'll have access to StudentHome with all its resources, you'll get further disability support information and receive email reminders when you need to do things.
As you register - make sure to select from the disability drop-down list (pictured right), we'll then send you an email with a link to the OU's Disability Support Form.
2 OU

Fill in support form and enrol on a module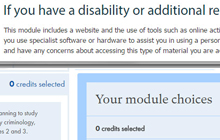 Once you've submitted the Disability Support Form and enrolled on your first module you will be contacted by an adviser in the Disability Support Team to discuss the adjustments and support you need. If you want to speak to an adviser in the Disability Support Team before you choose your first module there is a section on the Disability Support Form where you can request this.
You'll be directed by emails and prompts in StudentHome to complete your enrolment by selecting your first module and fee payment method. When choosing a module, make sure to check the section 'If you have a disability' in the module descriptions (pictured right) to identify any potential challenges to discuss when you're contacted by an adviser from the Disability Support Team.
At this point you should make your funding arrangements, such as applying for a student loan.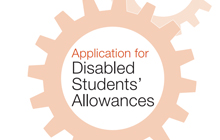 3 DSA

Funding application for DSA support related to study
The Disabled Students' Allowance (DSA) is the main method to obtain additional funding for study support in the UK. It can take three and a half months to come through, so your application should begin as soon as you've selected your module and checked you're eligible to apply. You can check if you're eligible to apply in Who provides support and adjustments?
You'll need to complete the application form provided by your funding body. Get in touch with the OU for the correct information to include in 'Section 5' of the form.
4 DSA

Arrange and attend your DSA Study Needs Assessment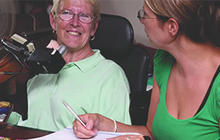 When you receive a DSA Letter of Eligibility, it will ask you to arrange a study needs assessment. Visit the DSA Quality Assurance Group website where you can enter your home postcode or that of your university/college to find an assessment centre near to you. Your assessor will discuss your study support requirements with you and recommend adjustments. We recommend that you take your module information with you to share with your assessor, there are more details on this once you have registered.
The assessor will send their recommendations to you and your funding body. It may be helpful for you to share these with us.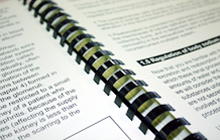 5 DSA

Make arrangements for your support and equipment
When your funding body has agreed with the recommendations you'll receive a Letter of Entitlement.
Follow the instructions in your letter to contact suppliers and make arrangements to put in place your support and equipment.
6 OU

Keep us updated while you're studying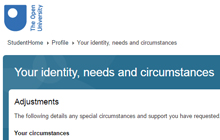 During your study with the OU you can ask us to change the adjustments we make for you by updating your disability support details in StudentHome or by contacting your Student Support Team.
If your module has an exam or residential school, we'll prompt you in good time to request the support you'll need.
When you're choosing your next module check whether it has materials in the format you find easiest to study. If it's not clear, or if a format you need is not available, get in touch with your Student Support Team straight away.